About the author
Digital Origination serves as a strategic solution for banks aiming to enhance and digitize their sales and underwriting procedures. It is an authentic omnichannel product that capitalizes on the reuse of common business and process logic across various channels while respecting each channel's unique characteristics. One of the main distinctions in the origination process between assisted and direct channels lies in customer identification. While identification in branch is predominantly performed manually by branch agents, sophisticated software tools are required for online identification to mitigate the risk of identity fraud.
Facephi offers an advanced biometric  identity verification solution that fully complies with EU regulations and has a strong presence worldwide. When combined, Digital Origination and Facephi's digital identity verification provide a smooth, secure and frictionless customer journey, seamlessly integrating successful customer onboarding as integral part of wider origination process. After selection of the products and the available options modeled through flexible product and price configuration, Digital Origination process engine leads customer and other participants through different stages of the process including onboarding, data input, document upload, offer presentation, and contracting. Automated decisions are supported by a flexible rule engine and integration framework, which facilitate the incorporation of data from external sources for risk assessment and decision-making purposes.
Digital Origination supports a wide range of banking and third-party products, including their combinations in form of predefined bundle or shopping-card-like selection. This enables the gradual inclusion of different products within the customer journey. For instance, a potential customer visiting the bank's website is seeking a loan. After selecting the loan and setting up conditions, a potential customer goes through a quick or full identification process, after which it's known if the customer is new or existing. If the customer is new, the bank will want to open a current account. The default bundle can be automatically assigned, or the customer can choose from various available options. Additionally, the selected bundle can include multiple associated products and services, such as debit cards, mobile banking, online banking, and more. All of these products can be conveniently purchased and contracted together once the loan is approved, ensuring a seamless experience for the customer.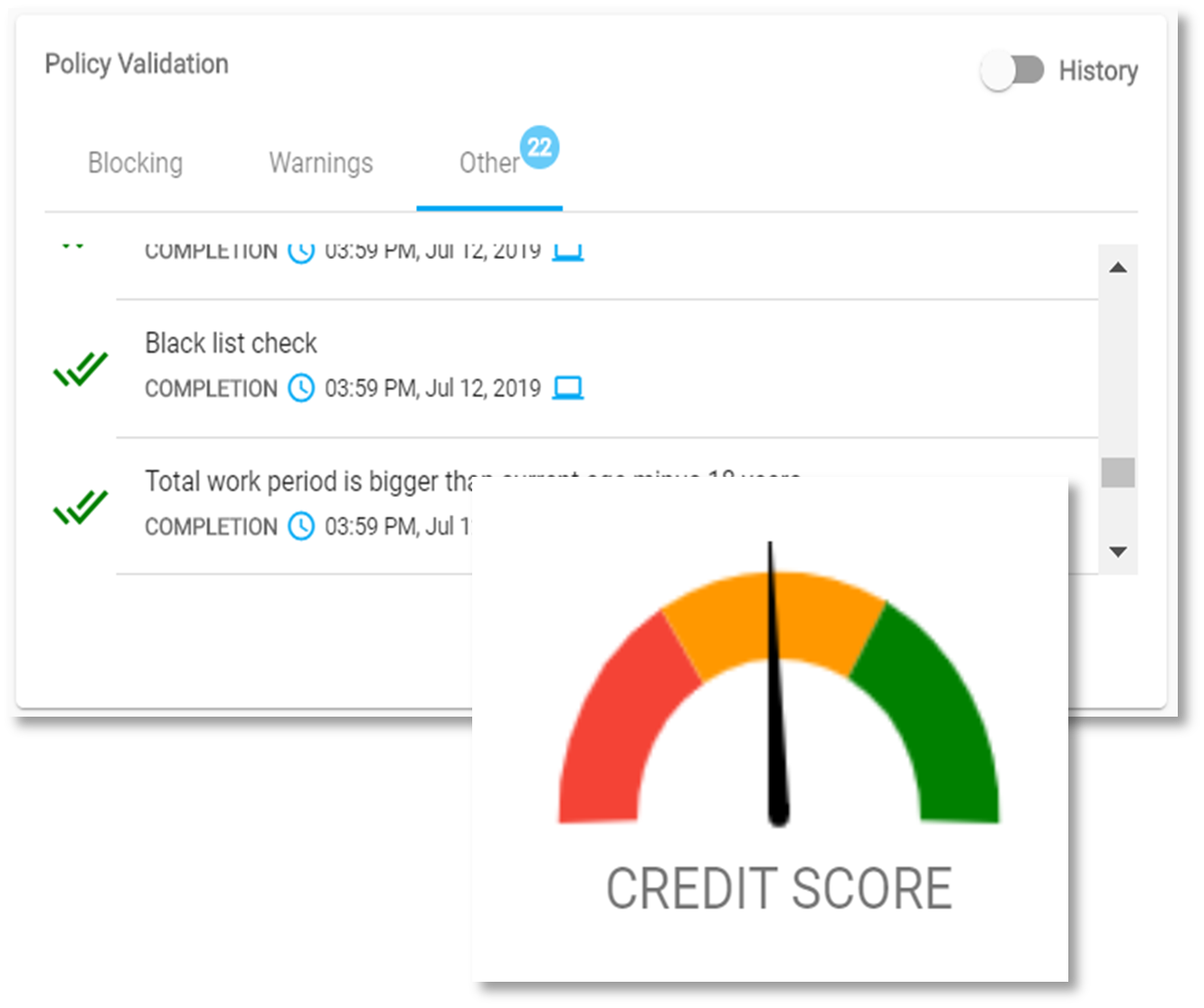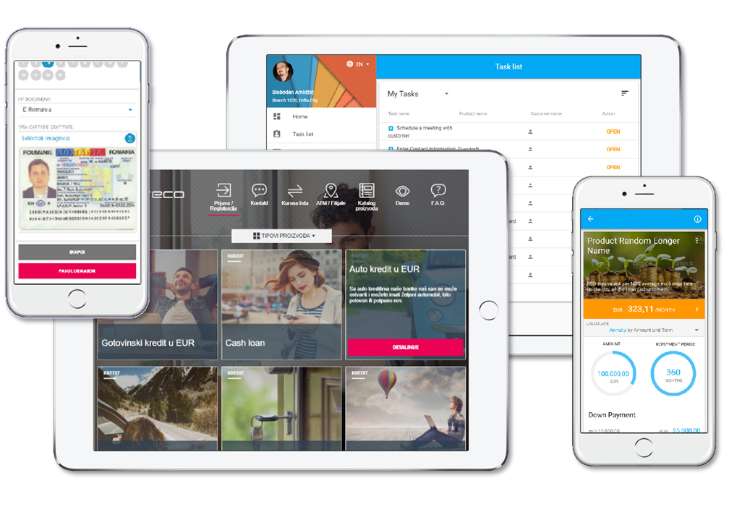 Benefits and key features:
Fast time to market powered by

Flexible product catalog
Rules for price variations

Highest possible level of process and decision automation powered by

Flexible process and rule engines
Developer-friendly integration framework.

Efficient reuse of common logic to support different channels and different products.
Frictionless onboarding process seamlessly integrated in origination as single, uninterrupted customer journey.

Fast and accurate document capture + OCR
Facial Biometrics with passive liveness
Video assistance / video onboarding
Document security checks
Geolocation